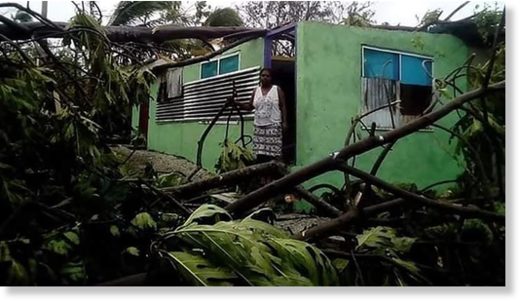 A deadly Pacific storm slammed Fiji on Wednesday, tearing off roofs and flooding towns in the capital Suva days after the category-five cyclone hit the island of Vanuatu.
Cyclone Harold passed over Fiji's south at about midday, levelling homes and snapping communications links in the archipelago,
which has adopted curbs on the movement of people to rein in the coronavirus.
"We've seen reports of injuries," Vasiti Soko, the director of the National Disaster Management Office (NDMO), said by telephone.
"As to the number, as well as the intensity, of the injuries, that's yet to be ascertained."