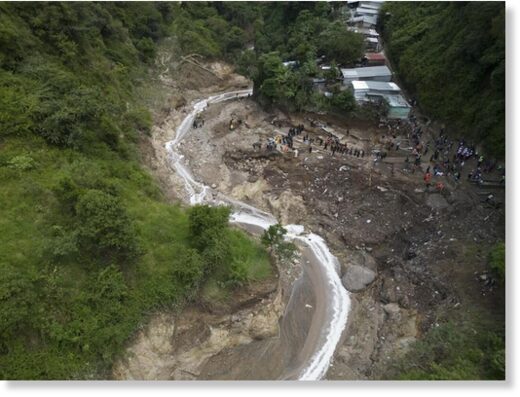 Heavy rains caused a flash flood in Guatemala's capital early Monday sweeping several humble homes into a river and leaving at least six people dead and 12 missing, including 10 minors.
Guatemala's National Disaster Reduction Coordinator said in a statement Monday that the death toll had risen to six, including a young girl, along with 12 people missing.
The 5-year-old girl was recovered by firefighters partially buried in debris and mud some 3 miles (5 kilometers) down the Naranjo river.