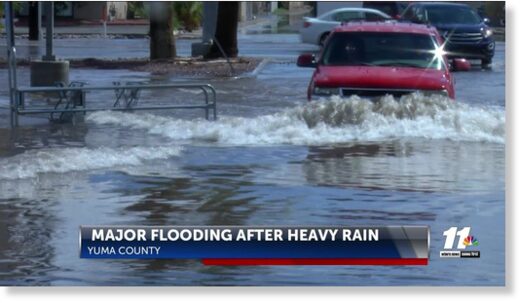 Western Arizona saw some wild weather this Labor Day weekend after heavy rains caused streets to turn into flooded rivers.
Yuma, La Paz and Mohave counties were all under Flash Flood Warnings on Saturday. Video shared from a Yuma neighborhood showed streets flooded from overnight storms.
Yuma in particular saw several inches of rain, with the city getting up to four inches in two hours.