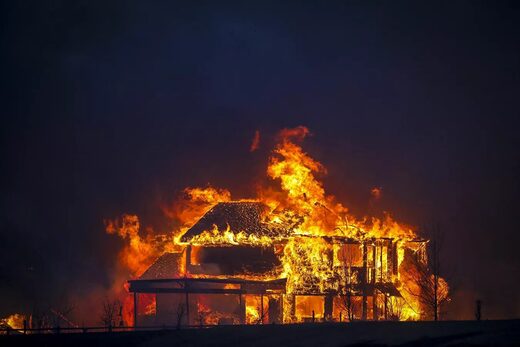 Fierce winds, with gusts topping 100 mph, along the foothills in the north metro area are driving multiple wildfires and some Boulder County residents are evacuating their homes because of the fire threat.
At about 1 p.m., the Boulder Office of Emergency Management ordered an evacuation notice for the town of Superior — population of about 12,000 people. Less than an hour later, fire command ordered an evacuation of Louisville — about 20,000 people.
"Boulder County Office of Emergency Management has just announced an Evacuation Order for ALL of Superior, Colorado residents," the town said on Twitter. "Evacuation point is the South Boulder Recreation Center. The Superior Community Center is not an official evacuation location."
"If you are in Louisville, this is a life threatening situation. LEAVE NOW!" fire officials said on Twitter.