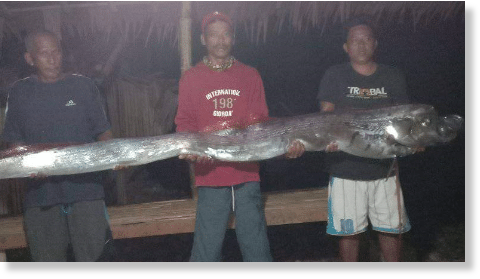 Two oarfish were washed ashore Thursday morning, January 6, in the coastal village of Macabug, Ormoc City.
The deep-sea creatures
were still alive when they were spotted by a fisherman named Camlon Sarno, 40.
His wife Arlyn took photos of the fish that spanned 9 feet and weighed 20 kgs, while the other one was 8 feet in length and weighed 15 kgs.
Arlyn said the fishes were divided among their neighbors.