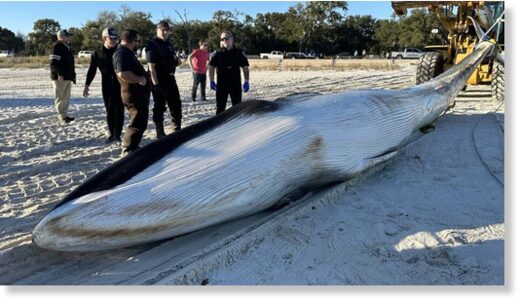 Scientists from different agencies are conducting research on a
dead fin whale found dead just offshore in Pass Christian.
The endangered species is now being examined by several scientists from federal and state agencies, including the Institute for Marine Mammal Studies, Mote Marine Laboratory, FWC Marine Mammal Research and Rescue, and many more.
Crews arrived early to start collecting samples that will determine the cause of death.
"We are doing an external review of the animal, but we will also be looking internally at all the organs and collecting samples to send them off for testing," IMMS stranding coordinator Theresa Madrigal said.