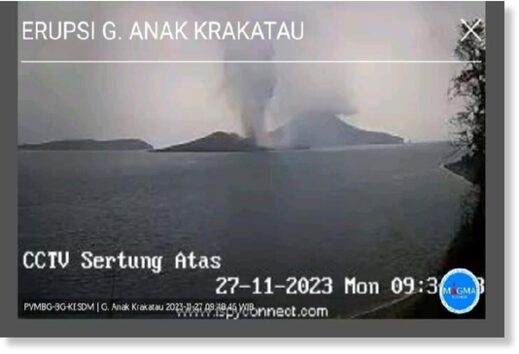 Mount Anak Krakatau, situated in the waters of the Sunda Strait, South Lampung Regency, erupted again this afternoon, Nov. 27, sending a massive ash plume approximately 2,000 meters above the summit or around 2,157 meters above the sea level.
According to the Volcanology and Geological Disaster Mitigation Center (PVMBG), the eruption occurred on Monday at 11.43 a.m. local time and was recorded on a seismogram with a maximum amplitude of 77 millimeters for 116 seconds. The thick gray-black ash column was moving northwest.
The volcano had earlier erupted at 9:32 a.m., spewing ash columns about 1,500 meters above the summit or 1,657 meters above sea level.