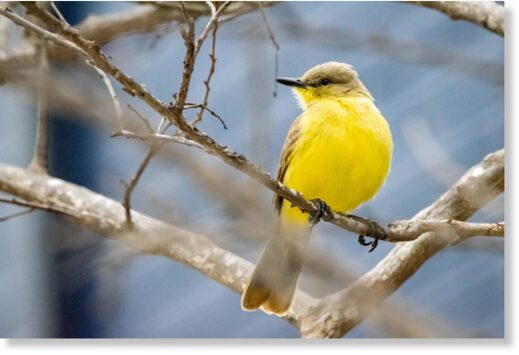 Over the years, there have been many efforts to revitalize downtown Corpus Christi as a means of drawing in tourists. And, driving down Schatzell Street one Saturday afternoon in November, you might think that's been a roaring success when you see a group of people walking around with cameras and binoculars.
But they're actually here to see another tourist to the area -
one that's never before been seen in North America: the cattle tyrant, a flycatcher bird native to South America.
It's an unusual sight to be sure. The cattle tyrant had to have traveled nearly 3,000 miles and crossed several borders to make it to its current stake-out spot near a sushi restaurant and parking garage in downtown Corpus.
And ever since it was identified, scores of birders from all over have made the trip to catch a glimpse of it.