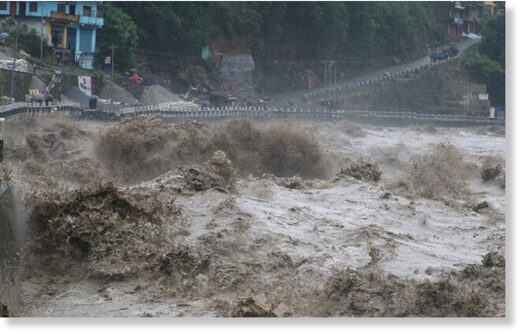 At least 48 people have been killed and 31 others gone missing in floods and landslides caused by unseasonal rainfalls over the last three days in Nepal.
The unexpected rainfalls, after the monsoon season receded two weeks ago, flooded rivers and streams and sparked landslides across the country.
"In addition to 48 deaths and 31 missing, 23 people have been reported injured by Wednesday afternoon," Phanindra Mani Pokharel, spokesperson for the Ministry of Home Affairs, told Xinhua. "The casualties might increase."
Besides, 20 houses have been fully destroyed in rain-induced disasters along with paddy ready for harvest on hundreds of acres of land, and 20 of the 77 districts in the country have been highly affected by the disasters, said Pokharel.