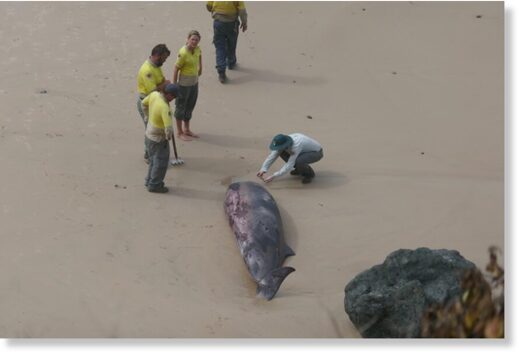 Three beaked whales have washed up on a Port Macquarie beach in northern New South Wales.
The whales were spotted during the afternoon in shallow water off a rugged, rocky beach and died on the beach a short time later.
National Parks and Wildlife Service area manager Shane Robinson said it was a species rarely seen.
"Generally speaking we don't commonly see beaked whales so they are a rarity, especially on this stretch of the coast," he said.
Mr Robinson said it was unclear why they had come so close to shore.