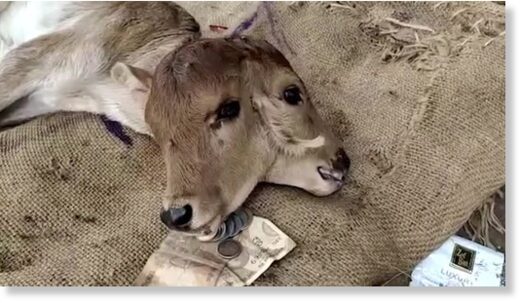 A two-headed calf has enticed worshippers in India after a cow gave birth to it.
Farmer Somanlal Yadav could not believe his eyes when his pregnant cow delivered the deformed calf with its two heads blinking independently.
The two heads were joined at the neck and each one had two eyes, but shared three ears.
Local people in Rajnandgaon's Panega, Chhattisgarh, Central India, gathered in large groups to witness and worship the spectacle.
Many left cash gifts believing the abnormality to be a miracle.
The four-legged two-headed freak of nature was born on September 5 and news quickly spread.