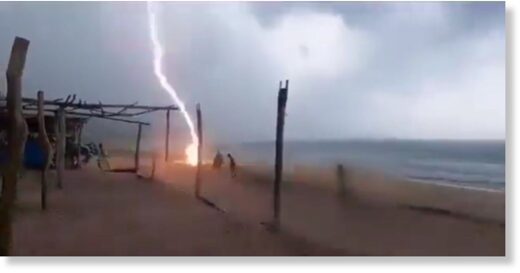 Some harrowing video footage has captured the moment when lightning struck two people on a beach in Michoacan, Mexico, surprising bathers who were enjoying a day by the sea.
The dangerous situation saw people trying to flee the beach as quickly as possible, after noticing the change in weather conditions as a storm arrived.
Rushing to gather their belongings to leave the beach, two people were caught out by lightning, which electrocuted them.