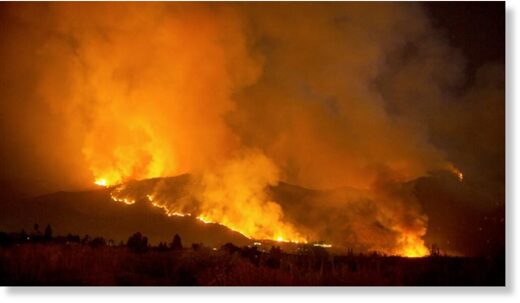 More than two million acres have burned so far this year in California - a record.
Wildfires continue to rage across the state, and officials issued a new state of emergency in five counties.

Authorities say over 12,000 firefighters are battling more than 20 major fires in California.
Officials warn conditions could get even worse due to record-breaking heat. Los Angeles County on Sunday hit 121 degrees.
Adding to that were high winds in many areas, which forecasters say could make the fight more difficult.