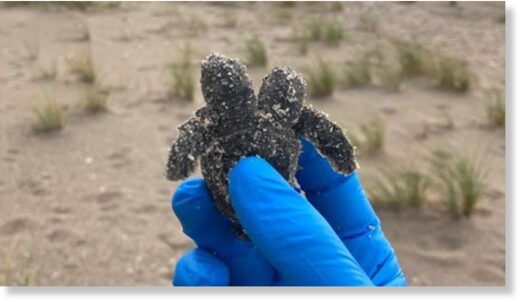 Two heads are better than one.
A state park in South Carolina posted pictures of a rare find made on one of its beaches: a two-headed baby turtle.
According to the park, the anomaly is likely the result of a genetic mutation.
The rare turtle was found at Edisto Beach State Park by one of the park's sea turtle patrols, according to a
Facebook post
from the South Carolina State Parks account. While this actually isn't the first two-headed turtle found in South Carolina, it was for this particular crew.