Earth Changes
Nature Poland
YouTube
Tue, 20 Jul 2021 10:38 UTC
---
David Sikes
wvlt.tv
Mon, 19 Jul 2021 10:19 UTC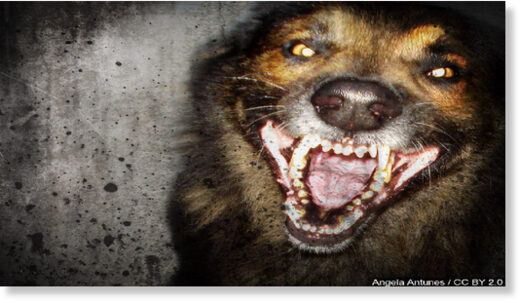 A 29-year-old woman named Amber Miller was mauled to death by a pack of dogs, according to her friend Brittany Reese.
Steve Mayes said he found Miller up against a tree following the attack and described taking her to the hospital in his truck. "I just hate to walk up and see her that way. I'm glad that we was there to get her to the hospital but I'm just sorry that we had to see it."
The Cocke County Sheriff's Office reported it was investigating the July 12 case and a similar incident from four months earlier along the same road in Cocke County. Jimtown Road is just outside of Newport.

"A similar incident occurred on the same road on April 1, 2021, that resulted in the death of Tony Ahrens," the Cocke County Sheriff's Office wrote in a Facebook post.
---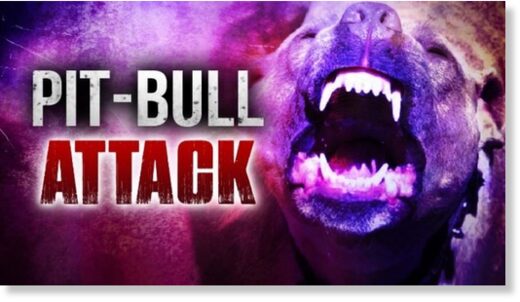 A 59-year-old woman was mauled and killed by her family's two pit bulls Sunday evening at a West El Paso home, police said.
Detectives are investigating the death, but "all indications are that the two pit bull dogs killed the woman," a police news release stated.
At about 6 p.m. Sunday, patrol officers responded to a call of a death after a woman arrived home to find her mother being mauled by the family's two dogs inside a home in the 7200 block of Royal Arms Drive, a police spokesman said.
---
John Feng
Newsweek
Tue, 20 Jul 2021 04:15 UTC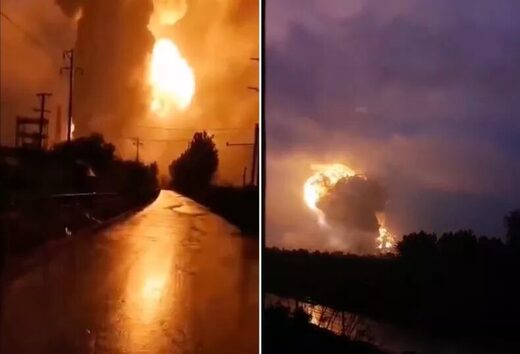 Dramatic footage from central
China
reportedly captured the moment an aluminum alloy plant exploded in a giant fireball on Tuesday after severe
flooding
in the region caused a breach of the factory walls.
In a statement released online, the municipal government of Dengfeng, a city in Henan province, said no casualties or missing persons had been reported as of 10 a.m. local time (10 p.m. ET on Monday), following the blast at a local aluminum alloy company owned by Dengfeng Power Group Co. Ltd.
Comment:
As a sign of how extreme this weather system was, it's likely that it also caused the
collapse
of two dams in the country.
However, explosions and fires at industrial sites have been in the news with an increasing frequency, although, notably, unlike the incident mentioned above, not all of them can be as easily explained; it's also likely that not all of them are related to Earth Changes:
See also:
SOTT Exclusive: The growing threat of underground fires and explosions
---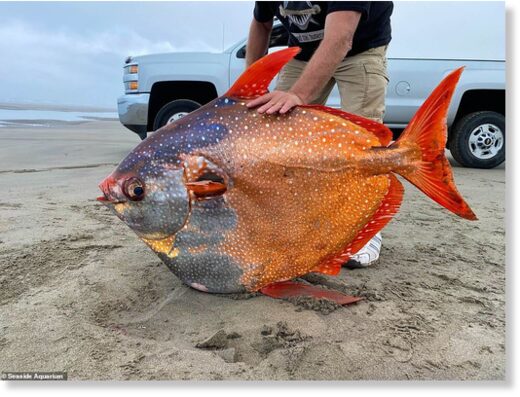 A strange-looking fish has washed up on the Oregon coast, a stunning sight for beach walkers and an unusual discovery for the local aquarium.
The 3.5-foot, 100-pound opah fish was discovered on Sunset Beach north of Seaside on Wednesday morning, and was quickly reported to the Seaside Aquarium, which placed it the fish in a freezer to preserve it for future educational opportunities, the aquarium said.
Also known as a moonfish, the opah is typically found in warmer, tropical waters, though it's not unheard of to find them along the Oregon coast. In 2009, a Milwaukie man caught a
97-pound opah while fishing
for tuna off the mouth of the Columbia River.
Opah are discoid fish, meaning they are shaped like large discs. Their average weight is about 100 pounds, according to the
National Oceania and Atmospheric Association
, though some larger species can grow to be longer than six feet and weigh up to 600 pounds. The fish have distinct coloration, with bright red-orange fins.
The Seaside Aquarium said one lucky school group will get the opportunity to dissect the large fish this upcoming school year.
---
RT
Mon, 19 Jul 2021 10:36 UTC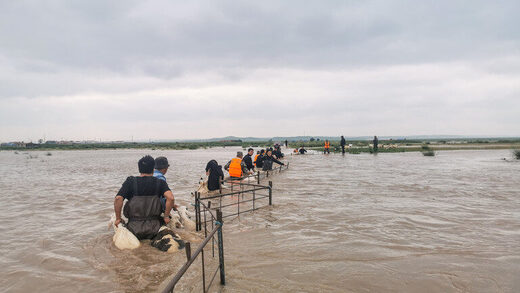 Two dams in Inner Mongolia's Hulunbuir have collapsed following torrential rain, according to an announcement from China's water ministry on Monday, citing concerns about the safety risks of aging infrastructure in the region.
The two dams failed on Sunday afternoon after
a torrential downpour saw 87 millimeters
of rainfall in the area over the weekend and
223 millimeters at a nearby monitoring station. As one of the dams reached maximum capacity, water came over the top before the entire infrastructure was washed away in minutes, resulting in substantial damage.
A video shared by a Chinese individual online shows the moment that water breached the banks of a dam and began flooding out of the reservoir.
Comment:
The dams may be in need of repair but it's likely that, as we're seeing all over the world, the sheer amount of rain was a significant factor behind their collapse:
Also check out SOTT radio's:
---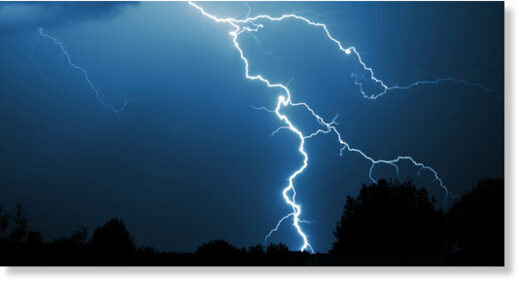 Five persons, including three children, were killed when lightning struck in different villages of Shivsagar block in Rohtas district of Bihar in the last 24 hours. Seven others were injured, five of them critically.
Suresh Singh, 55, of Singhampura village was killed outside his house. A 14-year-old boy was killed while grazing his cattle at Alampur village.
An 18-year-old woman was killed, and three women were critically injured when they were transplanting paddy in fields at Sikandarpur village. The injured women, identified as Lalpari Devi, Pinki Kumari and Naglata Devi, were admitted to district hospital at Sasaram.
Lighting strike left two minor siblings dead and two girls injured in Maldaha village. The children were playing near the fields where their mothers were transplanting paddy.
District magistrate Dharmendra Kumar said the administration was providing compensation to the deceased and medical help to the injured. The administration was also creating awareness among the people about safety measures during a lightning strike on a regular basis, he said.
---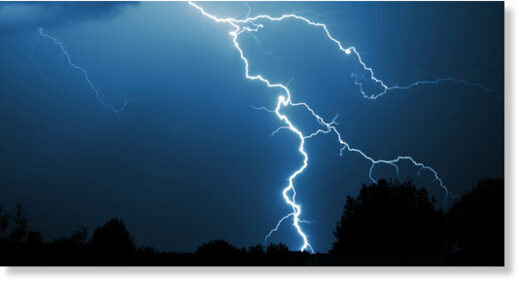 A 71-year-old golfer was killed after he was struck by a bolt of lightning during one of the recent strong storms in Lackawanna County.
Joseph Slivinski, of Blakely, was struck by lightning around 1:30 p.m. Friday at the Pine Hills Golf Course in Taylor,
WNEP is reporting.
The Lackawanna County Coroner's report came out Sunday, saying Slivinski was trying to seek shelter when the storm moved in,
WBRE/WYOU is reporting.
---
Richard Davies
Floodlist
Mon, 19 Jul 2021 15:35 UTC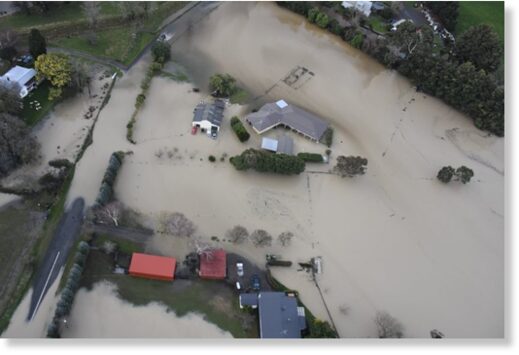 Hundreds of people evacuated their homes after severe flooding in the Marlborough Region of New Zealand from 16 July 2021. The District of Marlborough has declared a state of emergency.
Some areas of the region recorded more than 300mm of rain in 48 hours to 18 July 2021. Onamalutu recorded 212mm of rain in 24 hours on 17 July. Tunakino Valley recorded 103.5 mm the previous day.

River levels jumped and officials said it was the largest ever recorded flood in the region.
The Wairau River at Barnetts Bank reached 8.946 metres and a peak flow of 6,040 cubic metres per second on 17 July.
Deputy Mayor Nadine Taylor said "Our stop bank network held up very well considering this is our largest ever recorded flood - a far bigger event than the previous biggest in 1983. The Council has invested a lot in river flood protection works since 1983 - this was a test of the quality of that work. We kept everyone safe and that was our number one priority."
---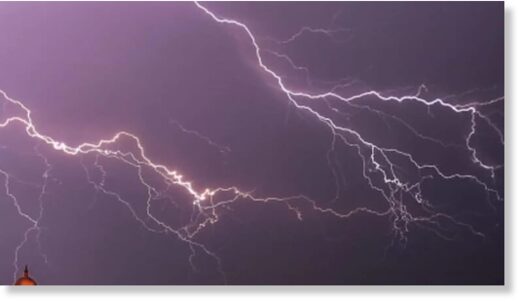 Three members of a family were killed and two others were injured following the lightning strike in Muzaffarabad on Monday, ARY News reported.
As per details, the lightning struck a house located in village Abbar Batta, located in Neelam Valley in Azad Jammu and Kashmir.
Three members of a family including a mother, son and daughter were killed in the terrifying incident, while two others received burn injuries.
The bodies and the injured were moved to a nearby medical facility. Monsoon rains have wreak havoc in Muzaffarabad and its adjoining areas on Monday.
---