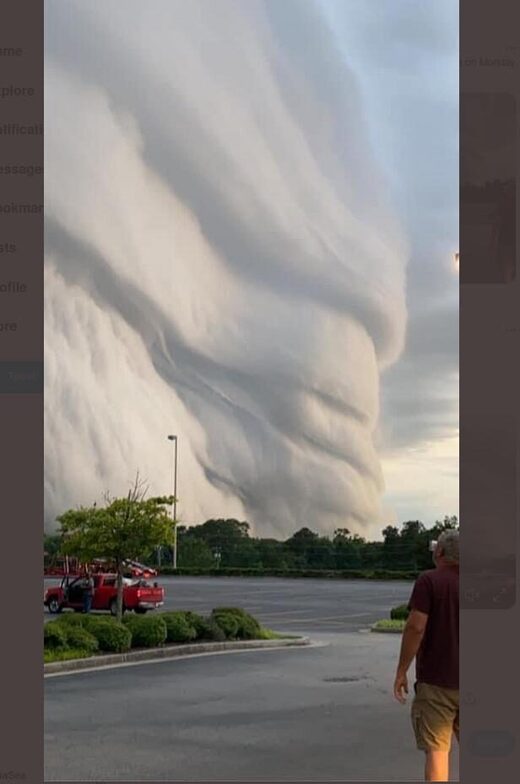 They were all in my social media feeds on July 12th, 2021. Pictures and videos of ominous looking clouds rolling into parts of North Georgia. People scurried from ball fields or homes and grabbed their phones to capture the moment. Jane Worley is a colleague of mine at the University of Georgia. The Northeast Georgia resident sent the picture below from River of Life Church in Nicholson, Georgia with the message, "Thought you would enjoy." Little did she know,
I was taking a picture of a shelf cloud rolling through my own subdivision 40 miles away
. What are these clouds anyhow?