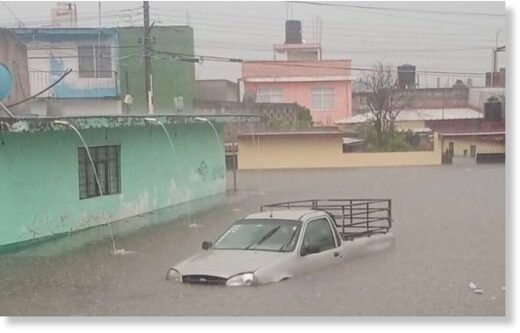 After heavy overnight rains, several areas of the Valley of Mexico were flooded Thursday, prompting protests from affected residents who say that the situation keeps happening.
The Valley of Mexico, a region that includes Mexico City and the states of Mexico, Hidalgo, and Tlaxcala, accumulated large amounts of water, causing roadblocks, and flooding of the subway network, businesses and private homes, a situation also experienced in areas of states such as Jalisco and Veracruz.
The capital and the state of Mexico were most affected by the red alert due put in place.
The east of Mexico City and the neighboring area of the state of Mexico required urgent action from the authorities, and water system officials attended various areas to try to deal with the floods, which persisted Thursday afternoon.