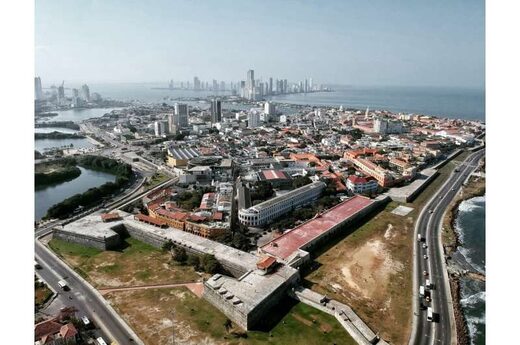 A rapid rate of land subsidence could make sea level rise estimates worse for one of Colombia's tourist destinations. This could serve as a warning sign to other coastal cities.
FIU geophysics professor Shimon Wdowinski, Juan Restrepo-Ángel from EAFIT University in Colombia and a team of international scientists found Cartagena on the Caribbean Sea is experiencing serious subsidence with
some areas subsiding at rates up to almost half an inch a year
. Combined with the effects of rising seas due to the climate crisis,
increased
coastal flooding
and erosion
, this degree of subsidence could make matters much worse.
"So far, coastal flooding has occurred mainly due to storm surge, but with rising
sea level
and
coastal subsidence
, we expect an increasing frequency of flood events," Wdowinski said. "It is clear subsidence poses a major threat to Cartagena's preservation."