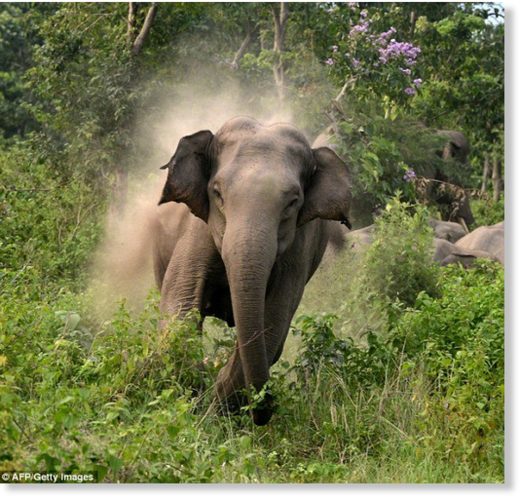 The man- elephant conflict in Odisha seems to be worsening by the day with a district in Odisha on Friday declaring shutting down of about 600 schools in a mineral-rich district after a stray tusker killed 2 persons on Thursday evening.
Jajpur district education officer Krushna Chandra Nayak said the district administration ordered closure of more than 600 schools in Korei, Danagadi and Sukinda blocks as a precautionary measure after the tusker killed 2 persons on Thursday evening. "The elephant is hiding in a forested area somewhere close to Jajpur town. We do not want to take any chances with the safety of the school children and thus ordered one day shutdown. This could be the first time that so many schools were shut down in the district due to elephant attack," said Nayak.
Odisha forest and wildlife officials said the 10-year-old tusker that strayed from a herd from Keonjhar district few days ago had gone on a rampage through Korei block of chromote-rich Jajpur district on Thursday evening.
As the agitated villagers tried to drive it away lighting torches and bursting firecrackers, the tusker ran into Sankachila village where it tossed 62-year-old Chintamani Ram and trampled upon the head of 55-year-old Iswar Das, both of them snacks sellers from a nearby village. Both of them immediately died. At least 10 other villagers were also injured in the stampede as the elephant rampaged through.