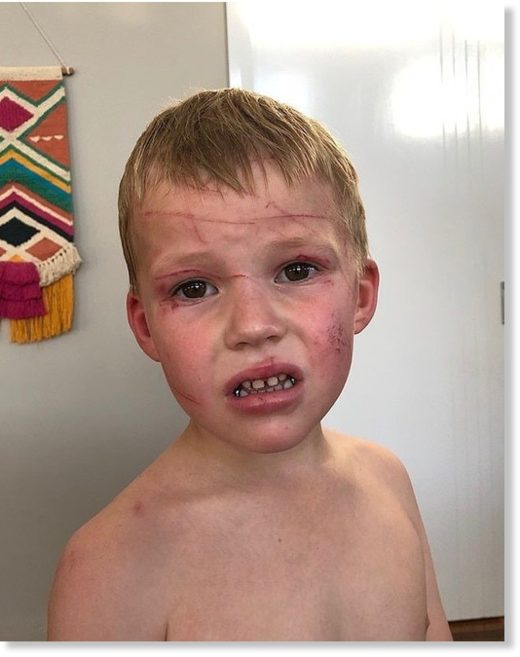 A father who jumped to the defence of his son as he was being mauled by a kangaroo has said the five year old has been left traumatised by the incident.
Brenton Dyer was doing some work in the back of his Valla Beach home in New South Wales, south of Coffs Harbour, on Thursday when he saw the animal jumping at his five-year-old son Lewis.
Lewis and his brother Jedd, 10, had been playing in the family's backyard.

"I heard a bit of commotion and I just saw a kangaroo jumping and on top of my son," Dyer told 7NEWS.com.au.

"I could just see him and a cloud of dust."