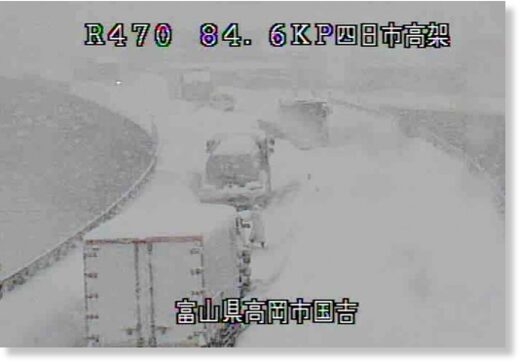 Vehicles were stranded and train services affected Saturday as heavy snow continued over parts of Japan, with the weather agency warning of further traffic disruption from slippery roads due to more snowfall through the weekend.
In central Japan
, many cars were stuck. Around 120 vehicles were stranded on the Hokuriku Expressway in Fukui Prefecture due to an accident. About 80 cars could not move on the Noetsu Expressway in Toyama Prefecture, with a section temporarily closed, transport authorities said.

Separately, about 80 vehicles were stuck temporarily on part of the Hokuriku Expressway in Niigata Prefecture, northwest of Tokyo.