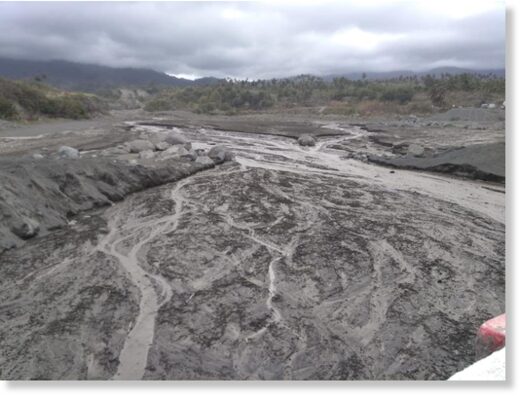 Heavy rain has caused floods, landslides and lahars (volcanic mudflows) in several areas the Caribbean island country of St Vincent and the Grenadines according to the country's National Emergency Management Organization (NEMO).
As of 30 April the worst affected areas were in parts of the main island of St Vincent. NEMO reported rainfall accumulations ranging from 75 to 125 mm during a 6 hour period on 29 April 2021.
Flooding brought traffic to a standstill after roads were swamped in areas around the capital Kingstown. Landslides blocked roads on the city's outskirts. At least 2 houses collapsed and several others were damaged in areas around the capital.
The country is still struggling with the effects of ongoing eruptions of the La Soufriere volcano that began 09 April 2021. Following the heavy rain the government issued warnings to residents and drivers, saying "persistent rain and ash build-up on the roads and in drains have created conditions for flooding."