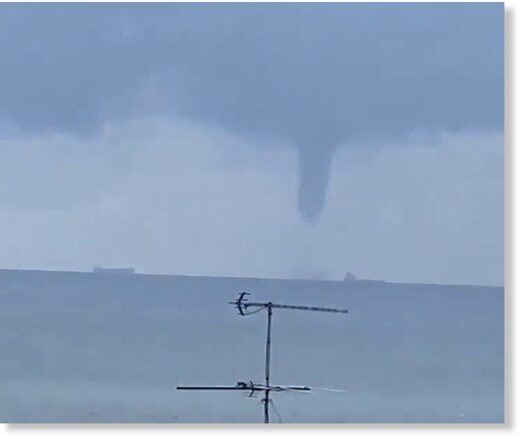 A huge tornado-like water has been spotted off the coast of Sydney, dwarfing two tankers seen sailing on the horizon.
The spout formed just off the coast near South Coogee in Sydney's eastern suburbs on Saturday as a storm moved closer to hitting the fringes of the city.
Water spouts form as heavy winds travel in opposing directions, causing the air to be drawn upwards in a spiralling column.
The rising air carries water vapour along with it into the sky where it can create showers and storms.
While mostly harmless, water spouts can cause damage if they move ashore, with one destroying a dozen homes in Lennox Heads in 2010.