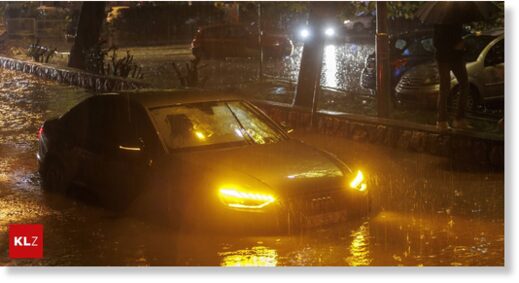 Police in Croatia report one person died in flash floods in the port city of Rijeka after torrential rain on 28 September 2022.
Croatian Meteorological and Hydrological Service (DHMZ) said 287.5 mm of rain fell in 24 hours in Rijeka. This is thought to be a record, beating the previous daily high of 249 mm set in 2013. Local media said unofficial figures showed the city recorded 140 mm of rain in just 2 hours.
Streets of the city were swamped and traffic brought to a standstill. Homes and public buildings including a school and a police headquarters were damaged. Emergency services received around 200 calls for assistance.