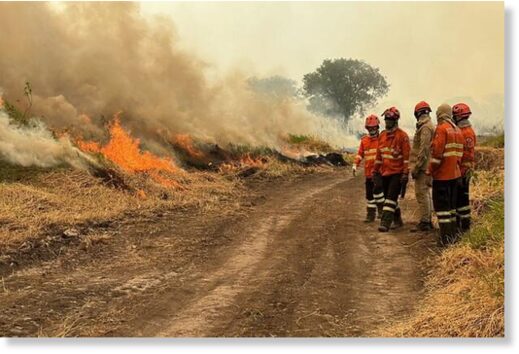 The Pantanal wetlands in western Brazil are famed as a paradise of biodiversity, but these days they have enormous clouds of smoke billowing over them, as raging wildfires reduce vast expanses to scorched earth.
Known for its lush landscapes and vibrant wildlife, including jaguars, caimans, macaws and monkeys, the Pantanal is home to the world's biggest tropical wetlands and, in normal times, a thriving ecotourism industry.
But in recent weeks it has been ravaged by fires that are threatening its iconic wildlife, as Brazil suffers through a southern hemisphere spring of droughts and record heat.