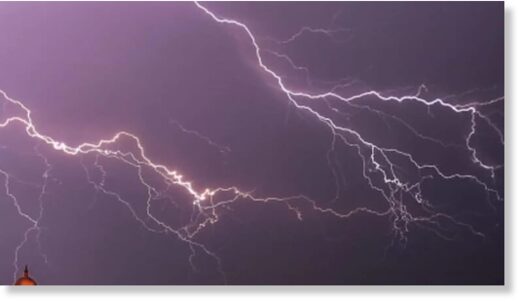 Three members of a family were killed and two others were injured following the lightning strike in Muzaffarabad on Monday, ARY News reported.
As per details, the lightning struck a house located in village Abbar Batta, located in Neelam Valley in Azad Jammu and Kashmir.
Three members of a family including a mother, son and daughter were killed in the terrifying incident, while two others received burn injuries.
The bodies and the injured were moved to a nearby medical facility. Monsoon rains have wreak havoc in Muzaffarabad and its adjoining areas on Monday.