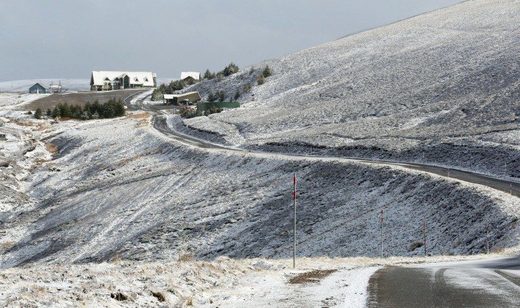 Parts of Scotland woke to May snowfall this morning (Monday, May 11) as a mass of brutal Arctic air rides anomalously-far south on the back of a meridional (wavy) jet stream flow.
Looking at the forecasts, the Highlands can expect even heavier flurries through Tuesday and Wednesday with temperatures dipping below
0C
(32F)
. While southern England will see lows of around
2C (35.6F)
overnight Monday, with the windchill making it feel 0C (32F) —
protect those young shoots.
Monday's
polar blast
has arrived with the news that six global organisations, including
king warm-mongers
themselves
the Met Office, have combined to create a weather model for June through August, 2020 (
well they've gotta spend all that funding on something, right, and the world is just screaming-out for MORE MODELS).