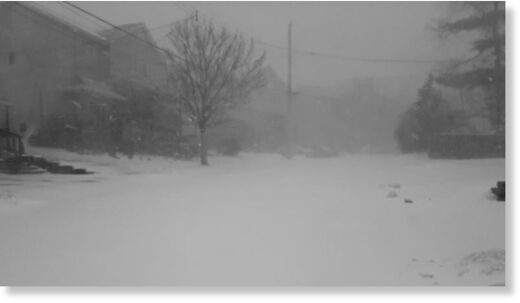 A powerful nor'easter working its way across the province left more than 25,000 Nova Scotia Power customers without electricity Saturday and has cancelled many flights at the Halifax airport.
As of 4:30 p.m. AT, the utility said 25,244 customers did not have power.
The outages covered the entire mainland, with a few hundred people in Cape Breton without power.
In a news release issued Saturday morning, Nova Scotia Power said the company had more than 500 people in the field working to restore power.
Speaking to CBC News on Saturday afternoon, Lia MacDonald, vice-president of transmission, distribution and delivery for Nova Scotia Power, said crews were working to restore power to most parts of the province by Saturday evening subject to weather conditions.