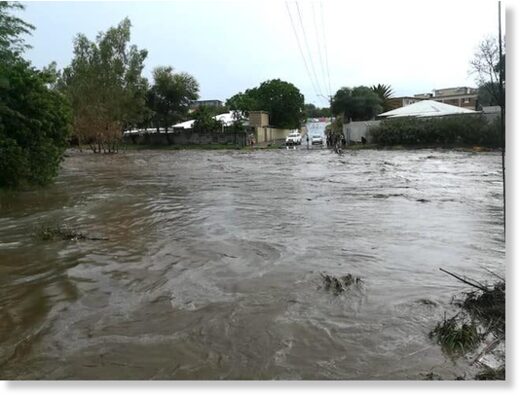 Heavy rain has continued to fall in parts of Namibia, with flash flooding reported in the capital, Windhoek from 11 January, 2021.
Flooding has affected the city since late December. In a statement of 07 January, the city government said emergency response teams attended to 14 flood-related incidents from 30 December 2020 to 05 January 2021. Around 80 households, mostly in areas of Otjomuise, were affected. The city plans to relocate at least 65 households adversely affected by flooding.
Further flash flooding struck in the city from 11 January, blocking roads and causing problems for motorists. Several rivers broke their banks, including the Gammams river.
Windhoek has already seen around 200mm of rain since the start of the year. In 24 hours to 13 January, the city recorded 61mm of rain. The average for January is around 85 mm.