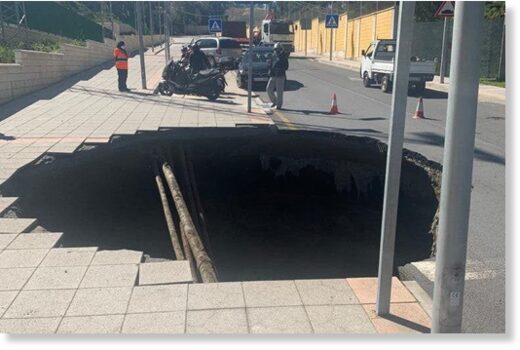 RESIDENTS in Ceuta were alarmed when a huge sinkhole appeared in the road near the entrance to the Barriada del Principe.
The sinkhole, which measured several metres in diameter, took up part of the pavement and the road, by the old Quemadero bridge and the football field, in the Spanish enclave city in North Africa.
The leader of the local Caballas Coalition party, Mohamed Ali, tweeted about the sinkhole, which left residents in the area shocked over how dangerous it could have proved.
The area was cordoned off and barriers were placed around the sinkhole.