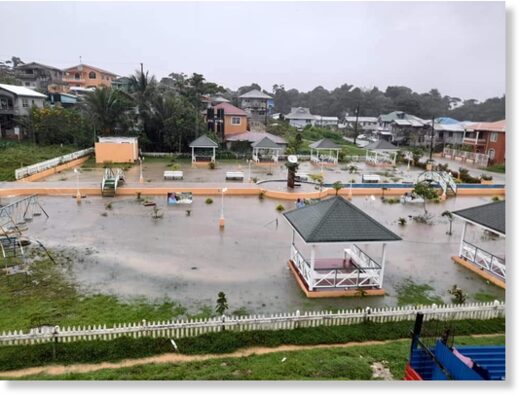 Residents of Bartica we are currently experiencing the worse floods in recent years, the town's Mayor, Gifford Marshall has said.
In a Facebook post. Marshall said
hours-long heavy rainfall has resulted in extensive flooding
in low- lying and others areas. "We regret to report that we are expecting the highest tide in a few hours.
In light of the above we ask that you prepare and take all necessary measures to secure your property.
The Council will continue to update you as we remain on the ground to monitor situation," Marshall told residents.