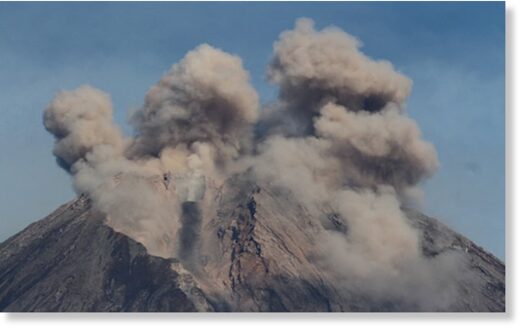 Indonesia's Mount Semeru, the highest peak on the island of Java and an active volcano, awoke on 4 December, spewing a plume of smoke high into the air with fast-moving currents of hot gas and ash rolling down the hillside, swallowing nearby villages.
Early Sunday morning, Indonesia's Semeru volcano erupted, spewing a 2 km high column of ash into the sky.
According to Reuters, authorities announced an evacuation of everyone living nearby.