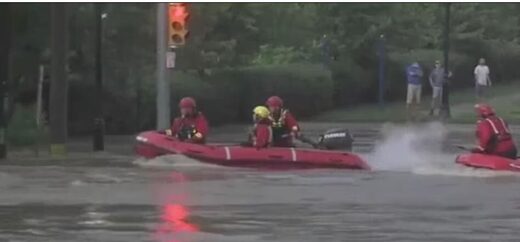 Parts of our region were swamped by a series of storms on Monday that the National Weather Service called a rare "flash flood emergency."
According to forecasters, Monday's storms dumped 6 to 10 inches of rain in just 3 to 4 hours, swelling the Delaware River in Bucks County, Pennsylvania, and Burlington County, New Jersey.
"Widespread and life-threatening flash flooding is occurring. This is an extremely dangerous situation," the weather service's Monday afternoon warning said. "Do not venture out unless it is an emergency or to move to higher ground."
The torrential rain flooded neighborhoods throughout Bucks County. The areas greatest impacted by the storm received 6"-10" of rain in around 3-4 hours. According to the NWS, this is estimated to be a
100-Year Flood
-- meaning each year there is about a 1% chance of seeing this much rain.