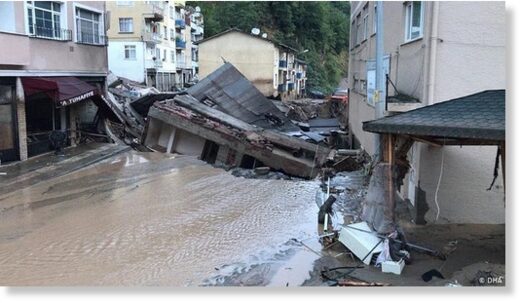 At least six people were killed and one went missing after flooding and landslides triggered by heavy rains hit Turkey's Black Sea region.
Following the heavy downpour that hit the northeastern province of Rize on July 14, landslides wreaked havoc in some areas, tearing apart chunks of soil from hills and piling up debris on streets inundated with floodwaters.
The Güneysu and Çayeli districts, located on steep hills in a challenging terrain where mountains run parallel to the sea, were the epicenters.
Rize Governor's Office said in a statement that floods and landslides were reported in many locations across the province,
adding that most rainfall was recorded in Güneysu, where 207 kilograms of precipitation hit each square meter.