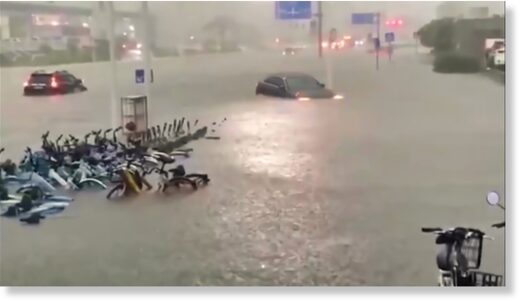 In last two days, thunderstorm, strong winds and heavy rains fell in many places in Guangdong, and the prolonged drought in eastern Guangdong ushered in large-scale rainfall. The Pearl River Delta, western Guangdong and other cities began to experience large-scale heavy rainfall in the afternoon of May 31. It is expected that such rainfall will continue in the next few days. In the face of flooding and other risks, Guangdong has issued a level IV emergency response to flood prevention.
From the afternoon of May 30th to the afternoon of May 31st, heavy rain to heavy rain occurred in Heyuan, Huizhou, Jieyang, Shanwei, Shaoguan, and northern Guangzhou, local extremely heavy rains, of which extremely heavy rains occurred in Huizhou Longmen, Boluo, Shanwei Lufeng, Heyuan Zijin Jieyang Huilai.
As of 17:50 on May 31st, due to the heavy rain, the province has relatively high risks of disasters such as floods in small and medium rivers, mountain torrents and geological disasters, and urban and rural waterlogging. On May 31, the Guangdong Provincial Office of Three Preventions and the Guangdong Provincial Emergency Management Department issued a notice, deciding to initiate a flood prevention level IV emergency response at 8:30 that day.