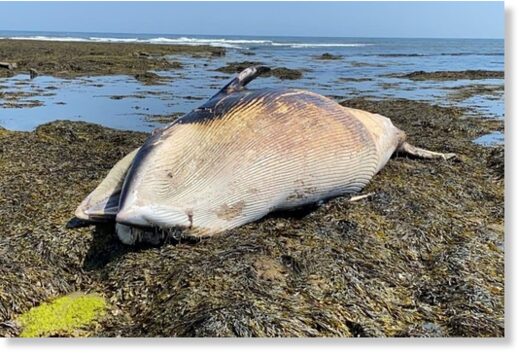 A dead minke whale has been washed up on a beach up the coast from where another 40ft mammal was found days earlier.
Coastguards have urged holidaymakers and onlookers to stay away after the 27ft-long whale was found on Boulmer Beach in Northumberland.
Dead whales have been known to explode due to a build up of gasses as they decompose.
Howick Coastguard Rescue Team were called after a walker spotted the whale on the rocks on Friday (4/6) lunchtime.
A spokesperson said: "Sadly an 8.1 metre whale was found deceased on the rocks.
"It appeared to have been dead for some time.