Hundreds, if not thousands, of bizarre, hollow orbs which washed up on a north-east beach this week have been baffling locals.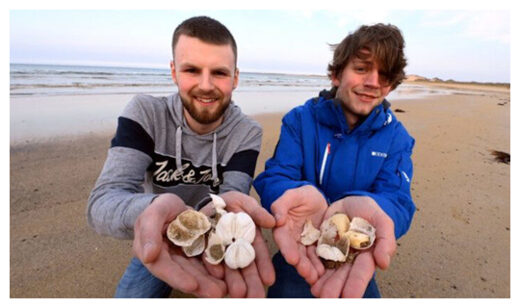 The unusual grey heart-shaped shells drifting ashore at Fraserburgh have had many walkers scratching their heads over their unusual appearance and sheer amount.
The odd little orbs, covering much of the beach, are actually the ghosts of a species of sea urchin,
Echinocardium cordatum,
often fondly referred to as "sea potatoes".
In effect,
the beach has become a graveyard for the urchins' hollow remains
, whose Latin name translates literally to "spiny heart," in a fitting nod to their unusual shape.