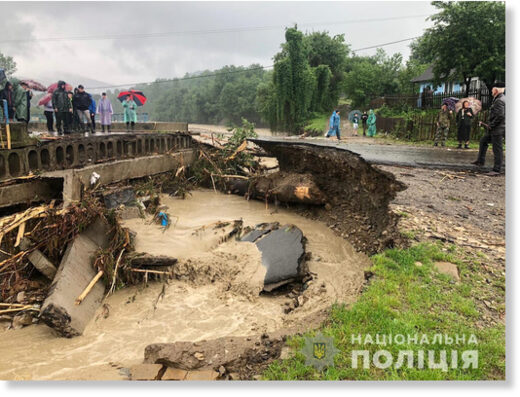 Overflowing rivers have caused severe damage in parts of western Ukraine after heavy rain over the last few days.
According to a statement from the country's Interior Ministry, flooding has affected the western regions (oblasts) of Ivano-Frankivsk, Chernivtsi, Zakarpattia and Lviv after heavy rainfall 22 to 23 June.
Three people have died in flooding in Verkhovyna district, Ivano-Frankivsk oblast, where roads have been blocked and areas cut off.
Emergency services are carrying out rescue and relief operations in affected areas.
Overflowing rivers have destroyed bridges and roads.
Power lines have been damaged, as have hundreds of homes.
State Emergency Service of Ukraine (SES) reported on 24 June that a total of 165 settlements in 15 districts have been affected in Ivano-Frankivsk.
SES have rescued or evacuated over 350 people and pumped flood water from thousands of damaged homes.