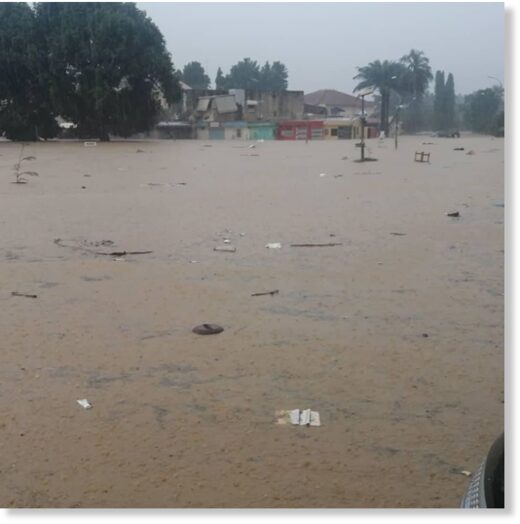 At least 5 people have died and one is missing after flash flooding in Abidjan District, Cote D'Ivoire (Ivory Coast), 25 June 2020 after 240mm of rain fell in a few hours.
More heavy rain is forecast over the next 2 days.
Civil Protection said several roads have been cut and houses damaged. Images shared on Social Media showed upturned cars that had been dragged through streets and residents taking refuge on roofs or clinging to walls and trees.
Firefighters responded to several calls for assistance, mostly in the suburb of Cocody which was among the worst hit areas. Police reported they rescued or evacuated 36 people in several areas of the Abidjan district.
According to figures from the country's meteorological office SODEXAM, Cocody recorded 240.8 mm of rain and Abobo 146.4 in a period 24 to 25 June.