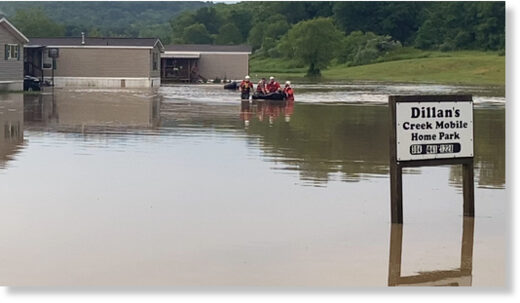 Sunday's rain didn't just bring flooding to the area's roads and basements, it set a new date record for most rainfall recorded at the Morgantown airport.
"It was very heavy and very localized, " Chris Leonardi, meteorologist with the National Weather Service in Pittsburgh, said of Sunday's storm.
The sensor at the Morgantown airport recorded 1.92 inches of rain, surpassing the previous date record of 1.42 inches in 1951, Leonardi said.
There are radar indications that parts of eastern Monongalia County, into Preston County, got as much as 5 inches of rain, he said.
While 1.92 inches of rain would cause flooding anyway, the ground was already saturated from rain the previous week, Leonardi said. It also didn't help that Sunday's storm was slow-moving.