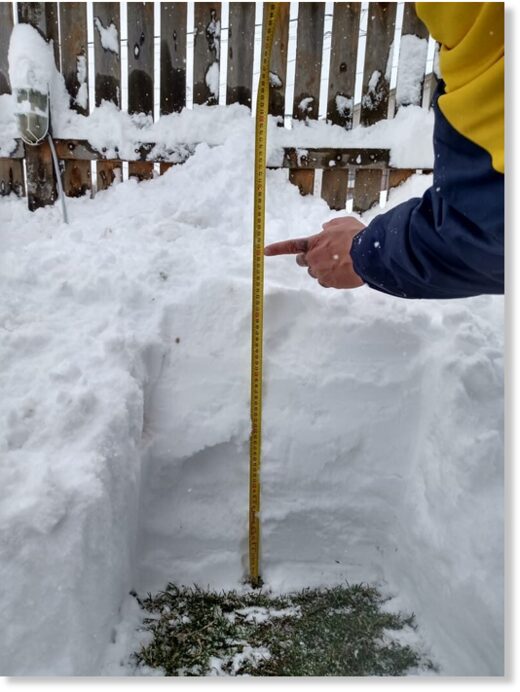 Two feet of snow and far below freezing in some areas, temperatures up to 43°C in others.
Meteorología de la República Argentina
PATAGONIA - Snowflakes 50 to 60 cm (2 ft) of snow in Ushuaia, Tierra del Fuego. With temperatures below zero, it differs from the North Argentina, registering thermal contrasts of + 40°C.