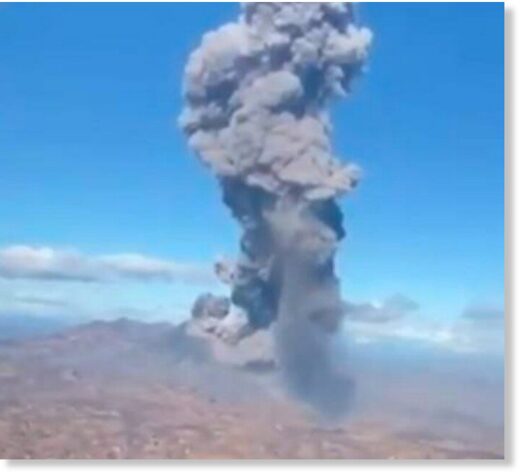 The Ebeko volcano on the Paramushir island, located in the Russian Kuril Islands archipelago, emitted a column of ash about 5 kilometers (3 miles) high into the sky, the Kamchatka Volcanic Eruption Response Team (KVERT) said on Monday.
"The height of the volcanic cloud is 4,000 - 5,000 meters. A moderate eruptive activity of the volcano continues. Ash explosions at an altitude of 6-7 kilometers above sea level can occur at any moment. Current activities can affect low-flying aircraft," KVERT said, adding that the aviation alert-level was set to orange.
Ebeko woke up in 2016 and has repeatedly spewed ash since then.