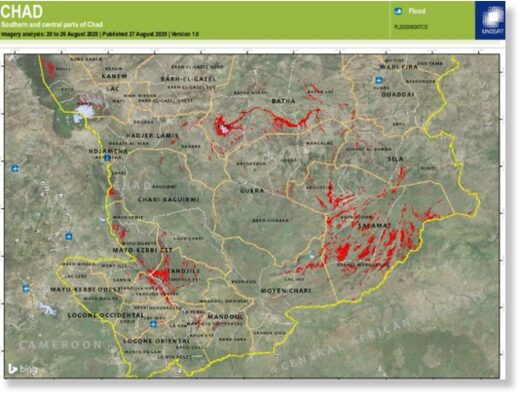 Almost 120,000 people were displaced by flooding in Chad in north-central Africa during August 2020, according to a report by International Organization for Migration (IOM).
At least 32,000 of those displaced persons are in N'Djamena, the country's capital city, where 10 people died as a result of flooding that struck on 20 August.
"The flooding has exacerbated the already challenging situation for many of the most vulnerable N'djaménois, who are now seeking refuge in local school buildings after having lost not only their homes but also their livelihoods," explained Anne Schaefer, IOM Chad's Chief of Mission.
Flooding also affected parts of Lac Region since early August, displacing thousands in Kaya and Fouli.