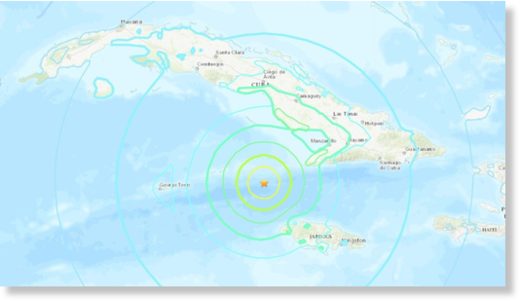 A tsunami warning has been issued for parts of the Caribbean after a huge earthquake struck.
Jamaica, Cuba and the Cayman islands were all said to be at risk.
The US Geological Survey said the 7.7-magnitude quake hit off the northwest coast of Jamaica, prompting the US Tsunami Warning Center to issue an alert.
It was so big that schools in Jamaica and buildings in Miami - 580 miles away - were evacuated.