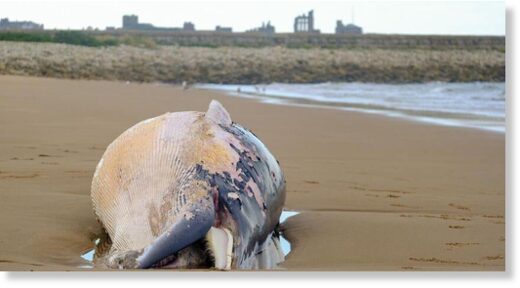 A dead whale has washed up on a South Shields beach, with the coastguard urging members of the public not to approach it.
The marine mammal, which is believed to be a minke whale, washed up on Sandhaven Beach, close to the pier, at around 4.30pm on Tuesday, September 1.
It is believed the whale was dead before it washed up on the beach and an expert opinion is pending to see whether an autopsy will be carried out.