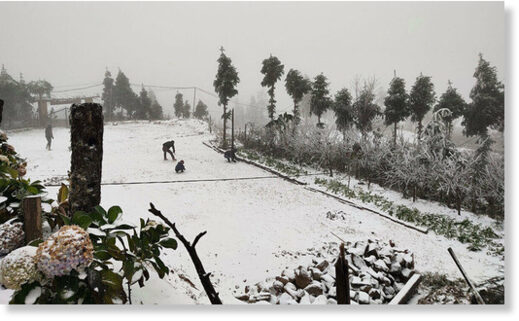 Many Vietnamese have been drawn to the northern highlands, including Sa Pa, as thick white snow blanketed the region.
Due to drizzles at low temperature, snow has covered O Quy Ho mountain pass in Lai Chau Province and Sa Pa, a popular tourist town in Lao Cai Province, since Sunday night.
At a height of 1,500 meters above sea level, Sa Pa has recorded temperatures dropping to minus one degree Celsius on Monday and in Sin Ho mountainous district of Lai Chau, to minus two degrees Celsius.
Temperatures on Mau Son Mount of Lang Son Province have risen by one to two degrees Celsius against prior days to 0.5 degrees Celsius and in Dong Van Town in Ha Giang, to two degrees Celsius.