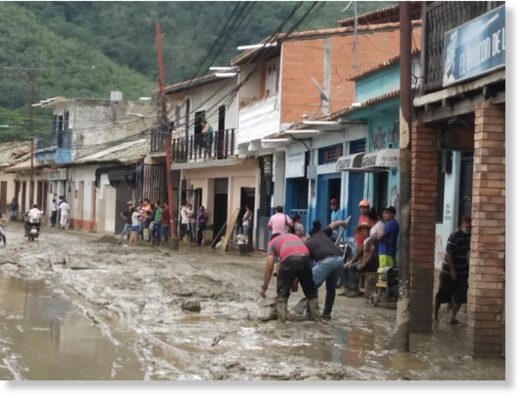 At least 15 people have died after heavy rain caused foods and mudslides in the state of Mérida in western Venezuela.
Hours of heavy rain fell on the steep slopes surrounding the Mocotíes Valley Area late on 23 August 2021. Mudslides and overflowing rivers inundated communities in the valley below. Powerful floods dragged cars through streets, buried roads with mud, rocks and debris and damaged or destroyed homes. Power supply has been cut in affected areas.
Governor of the state, Ramon Guevara, reported 11 fatalities in the municipality of Tovar and two in the municipality of Antonio Pinto Salinas. Officials later reported 2 fatalities in Sucre municipality. Six people are thought to be still missing.