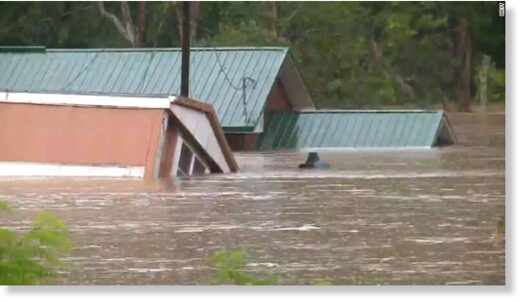 [Breaking news update, published at 12:59 p.m. ET]
At least three people have died as a result of widespread flooding in eastern Kentucky -- two people in Perry County, and one in Knott County -- Gov. Andy Beshear said Thursday afternoon.
"I do believe it will end up being one of the most significant, deadly floods that we have had in Kentucky in at least a very long time," Beshear said. "Unfortunately, I expect double-digit deaths in this flooding."
[Original story, published at 12:29 p.m. ET]
Eastern Kentucky is enduring "one of the worst, most devastating flooding events" in the commonwealth's history Thursday after heavy overnight rains caused untold damage and forced some residents to the roofs of their swamped homes to await rescue, the governor said.
"We expect the loss of life. Hundreds will lose their homes, and this is going to be yet another event (where) it's going to take not months, but likely years, for many families to rebuild and recover," Gov. Andy Beshear said in a news conference Thursday morning in Frankfort.