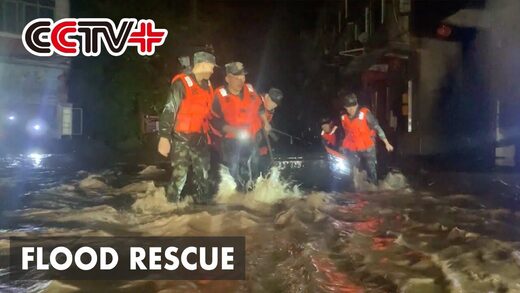 More than 80,000 people have been evacuated from their homes by the authorities as Sichuan is hit by
extreme rains, triggering floods, with nearly half a million people impacted across six cities
.
On Monday, the authorities in Sichuan, China, told state-run news agency Xinhua that water levels across the province were dangerously high, prompting the evacuation of 80,794 people.
The authorities said that more than 440,000 people had been impacted by the rains , with extreme rainfall being seen across the state.
The highest recorded rainfall was in Qingshen in Quxian County, where 575mm (23in) of rainfall was recorded in just two days.