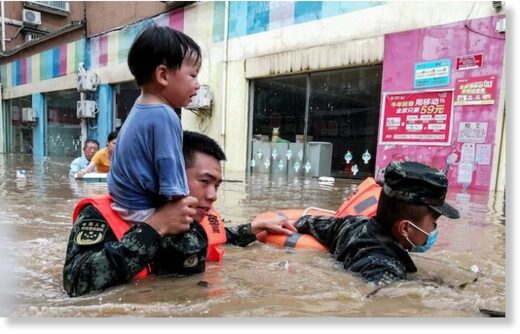 21 killed and four reported missing after heavy downpours hit a township in central China's Hubei where Wuhan is the provincial capital city.
More than 8,000 residents have been affected and over 2,700 houses damaged.
Bad weather also destroyed 11.3 kilometers of roads, 63 bridges and 725 power and communication poles.
The township saw total precipitation reaching 503 millimeters in 12 hours causing an average waterlogging depth of 3.5 meters
.