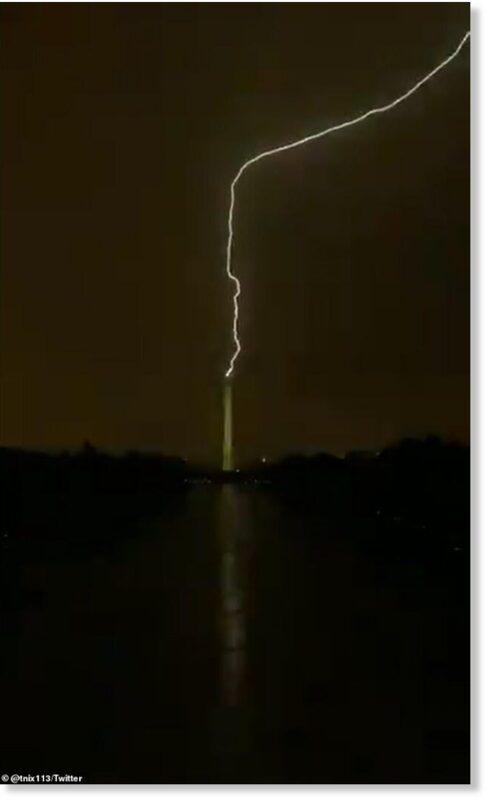 After being struck by lightning over the weekend, the Washington Monument will remain closed to visitors as workers repair damages, officials announced.
The National Park Service shared incredible video to Twitter capturing the exact moment the bolt of lightning struck the tip of the monument on Sunday.
The 12-second video reveals the capital encased in a yellowish hue, as it suddenly turns blue when lightning flashes on the National Mall.
Posted at 1 am, individuals in the video are overheard gasping the very moment the bolt of lightning strikes.