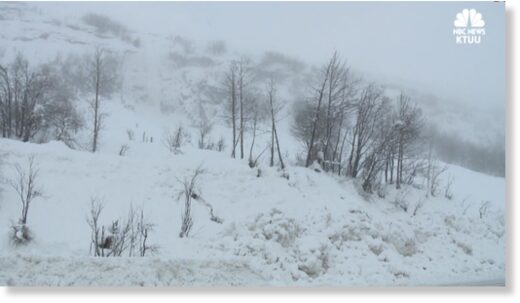 Five people had to ski through a heavy Alaska snowstorm to a mountain chalet after abandoning their airplanes on a glacier on North America's tallest peak, where they were stranded for the weekend, officials said Monday.
The five landed Friday in three separate small airplanes — a Cessna 180 and two Piper PA18s — on Ruth Glacier on Denali, said Maureen Gualtieri, a spokesperson for Denali National Park and Preserve.
A fast-moving storm prevented them from flying off the glacier
, and they spent Friday night in their airplanes at about 4,500 feet. They woke up Saturday and realized they didn't have enough resources to ride out the storm.
"That's when they called for help," Gualtieri said.